Greenskin Wine has won two Packwine Design Awards for its resealable, fully recyclable soft pouches, and REDCycle mail-back 6-packs.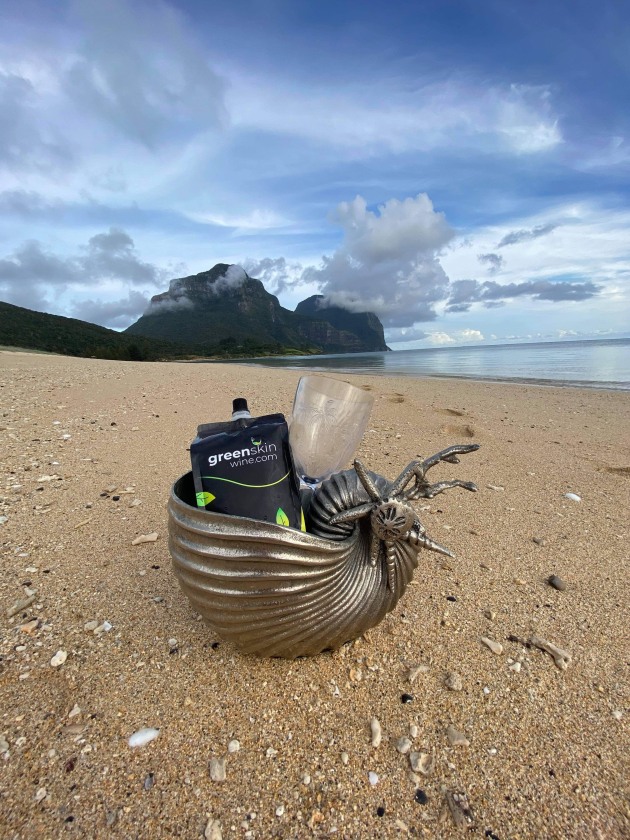 The start-up was recognised for its innovative approach to wine packaging in both the Best Alternative/Sustainable Package Design Award and People's Choice Award for its recyclable soft pouches, which are said to take 80 per cent less energy to produce compared to a 750ml glass bottle, and its 6-pack, which comes with a prepaid mail-back recycling system for return to partner REDCycle, and has a box weight of only 4.8kgs.
The pouch material is a laminate of high density polyethylene (HDPE), low density polyethylene (LDPE), aluminium (foil), nylon, polyethylene terephthalate (PET) and polypropylene (PP), while the neck and lid are made of HDPE.
 
Greenskin Wine was founded last year by renowned winemaker and wine packaging specialist Mike Davies and his partner Kim Mckee, who as avid sailors and serious wine lovers recognised the market's unmet demand for premium wine to be packaged into a glassless, 750ml format that is not only environmentally friendly but also lightweight, compact and unbreakable. 
"We knew we weren't the only wine lovers embarking on land and sea adventures who find traditional bottles heavy, bulky, breakable and very inconvenient to dispose of during and at the end of your adventures," he said. "After storing, carrying, drinking, and disposing of our fair share of glass bottles, we wanted to create a product that was not only delicious to drink but also better suited to the great outdoors and kinder to it.
"Going glassless was our answer," he added, pointing out that every pouch is less than 60 per cent of the weight and volume of a traditional glass bottle. 
Davies said the award indicates that the industry is open to change and is starting to recognise that there are more sustainable alternatives to glass for wine packaging without compromising wine quality.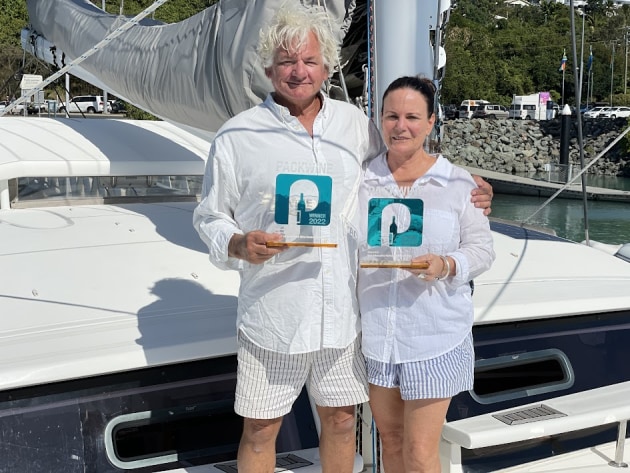 "As the first business in Australia to package premium wine into a format that is not only extremely practical but also environmentally more sustainable than glass, being recognised is a superb reward for all of our research, analysis and hard work in getting Greenskin Wine into the market," he said.
    
Davies says that with more than 50 per cent of glass wine bottles ending up in landfill, the innovative design also provides a game-changing solution to the current glass bottle crisis impacting Australia.
"Wine producers worldwide are taking extraordinary measures to reduce their carbon footprint by adopting sustainable viticulture practices. However, according to the Australian Wine Research Institute (AWRI), glass bottles, their secondary packaging and transport represent 68 per cent of the product's carbon footprint," Davies added.
"And with the growing concern about the amount of carbon emitted to produce a glass bottle and transport it to market, wine packaging is the next obvious place for wineries to reduce their environmental impact further and increase the sustainability of the wine industry as a whole.
"With Wine Australia data indicating that roughly 86 per cent of wines are designed to be consumed on purchase, the fact they are still packaged in glass (which was originally for cellaring purposes) seems madness," he said. 
     
The hand selected premium wine range includes whites, reds, and rosé from Western Australia's Margaret River and Great Southern wine regions.