Replas is a leading mixed recycled plastic manufacturer in Australia providing solutions for converting plastic waste into quality, cost-effective and sustainable products. A recent tour of its facility gave insight into its operation.
Australian Institute of Packaging (AIP) members were privy to a virtual tour of Replas' manufacturing, fabrication and education facilities, and given insight into its operations and mission to rid the country of problematic soft plastics.
The tour opened with a video package covering three areas of the business – its manufacturing plant in Ballarat; its fabrication centre, which Replas uses for custom and innovative designs; and its education centre, which allows individuals to explore environmental issues, engage in problem solving and take action to improve the environment.
"The mission at Replas is to make a difference by turning problematic plastic into useful products," said Mark Jacobsen, managing director of Replas. 
"We have millions of dollars allocated for new equipment, and that is all designed around taking out the most problematic plastics in Australia. 
"But most importantly, it's the end markets are the pull-through effect, and we need that pull-through effect, and people like Coles and Woolworths, and REDcycle partners are starting to procure their own waste back, and that is where recycling really lives."
The company produces a range of over 200 recycled plastic products in Australia using machinery and robotics, focusing on energy saving and efficiency. The range includes bollards, decking, fencing, fitness trails and furniture, as well as products suitable for traffic control, parks, gardens and the utilities industries.
Its latest innovation is Polyrock concrete, which is a sustainable recycled plastic aggregate alternative to mineral aggregate in concrete for pathways, kerbs and channels. Polyrock consists of about 95 per cent Red Group post-consumer soft plastic waste, with about five per cent engineered recycled content to ensure maximum performance in concrete.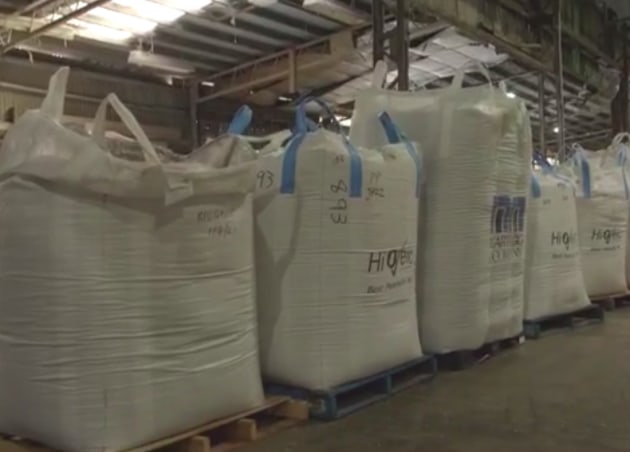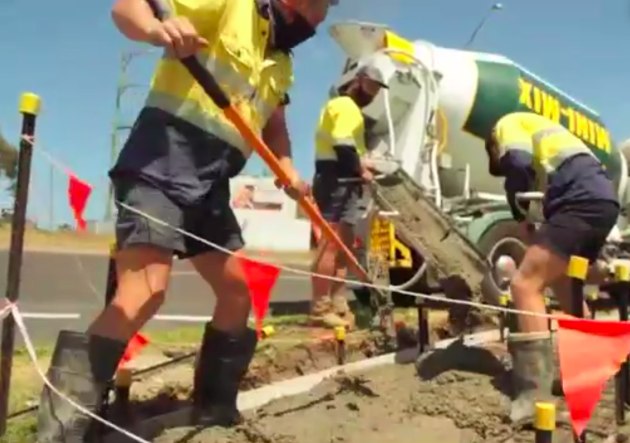 Soft plastics used are recovered from the REDcycle program in Coles and Woolworths with leading packaging brands, and acts as a sustainable alternative to aggregate minerals used in concrete.
"We were looking for an innovative solution of a scalable measurement for post-consumer plastic, which is what led us to create Polyrock," commented Jacobsen.
"With Polyrock, we've found a home for problematic soft plastics that is not only in a fit-for-purpose product, but that is also more efficient in the concrete itself. It's also actually lighter, easy to install, and fits right into the concrete suppliers plants with little to no modification." 
The technology has the potential to build a more circular economy and support future infrastructure projects, such as footpaths and curbing, as well as structural walls on factories or sound barriers on freeways.
"We've done extensive research with RMIT, and in 2021 we are now pouring across Australia with Polyrock, and we've got a bunch of councils applying tenders to upgrade their footpaths with Polyrock," explained Jacobsen.
"This product is scalable and it is the only product of its kind with the uniqueness and binding capabilities that is fit-for-purpose. Watch this space, but this technology will be the answer to our packaging problems."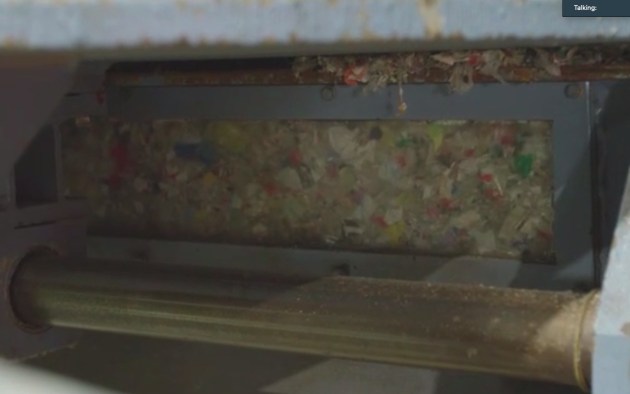 And, when asked what advice packaging technologists can take in regards to the design stage, the answer was simple, use the PREP tool. 
"The tool says to design with polyolefin, and we're very fortunate that we are assisting with that and the ingredients work the best, and I think over the next couple of years our systems will be faster, more efficient, and have less efficient going forward," Jacobsen commented. 
"The PREP tool is really trying to balance the realities of packaging today and the necessary properties that packaging must have with the end user and recyclability, to try to create and find that very difficult balance," said Elizabeth Kasell, director of Red Group. 
"I would say in a blunt approach, anything that is not polyolefin is not desirable. There are certain polymers that are more difficult to recycle than others, especially PET, which is so problematic, yet still so widely used.
"Packaging technologists, look at your PET in your content packaging. If you can reduce, please do, as it is extremely difficult to process."