Packaging automation specialist Foodmach has secured the national distribution for global technology supplier Thermo Fisher Scientific's product inspection range. 
The Thermo Fisher Scientific partnership adds to Foodmach's growing portfolio of packaging technology agencies. The inking of this agreement means Foodmach can now supply Australian customers with the complete range of Thermo Fisher quality and safety inspection solutions, which includes X-ray detection and inspection, metal detection, checkweighing and combination units.
Rym Kachouri, GM of Service and Agency Products at Foodmach said, "Coupled with our own conveying, line control and rejection system capabilities, this partnership enables our customers to gain a completely integrated detection, inspection and rejection solution from Foodmach. All of our agency technologies are available as discrete solutions, or as a part of a complete turnkey engineered packaging line."
To launch the new Thermo Fisher partnership, Foodmach is offering a significant trade-in incentive, and with the current focus on reinvestment in local manufacturing, it is timely for manufacturers to upgrade their product detection capabilities.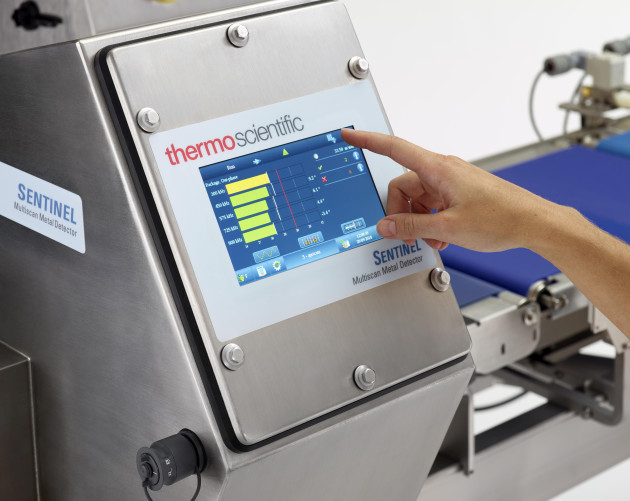 Foodmach's portfolio includes Thermo Fisher's new Sentinel 5000 MultiScan Metal Detector. As its name implies, the metal detector uses multiscan technology to overcome the limitation of fixed single or dual-frequency metal detectors that can miss metal contaminants hidden in product signals. 
According to Foodmach, MultiScan technology scans a combination of up to five user-selectable frequencies making it a universal solution for multiple applications. The company says this enables users to identify contaminants that are up to 70 per cent smaller in volume than previous technologies and provides a high probability of finding ferrous, non-ferrous and stainless steel metal contaminants .
This short video demonstrates how the Sentinel 5000 can significantly improve product metal detection.