A new award for Accessible Packaging design was introduced to the 2019 Packaging Innovation & Design Awards Programme. SPC, Flavour Creations and Sealed Air were recognised for their breakthrough designs.
The new Accessible Packaging Design Special Award is designed to recognise packaging that is accessible, intuitive, easy-to-open and innovative. Accessible Packaging Design needs to include measuring techniques, understanding injuries caused by packaging and consumer satisfaction levels with packaging accessibility. This award category is sponsored by Arthritis Australia and Arthritis New Zealand.
Gold Winner: SPC Ardmona for its SPC ProVital Easy-Open Diced Fruit in Jelly range that is designed for all consumers to open, including those with reduced fine motor skills, dexterity and strength. This design achieved an ISR +8 accessibility rating (i.e. the product is universally easy-to-open, with 95 per cent of the population able to open the pack without tools). The key design features of the ProVital pack is the textured and lengthened pull tab, combined with the easy grip decagon cup shape and low opening force. Testing undertaken by SPC has shown that the majority of patients experienced no pain when opening the pack. The final aspect that set this entry apart was the presentation of all the key information on the packaging. The instructions were clear and helpful, and the required information was very easy to read, with the use of the appropriate font size and excellent print contrast.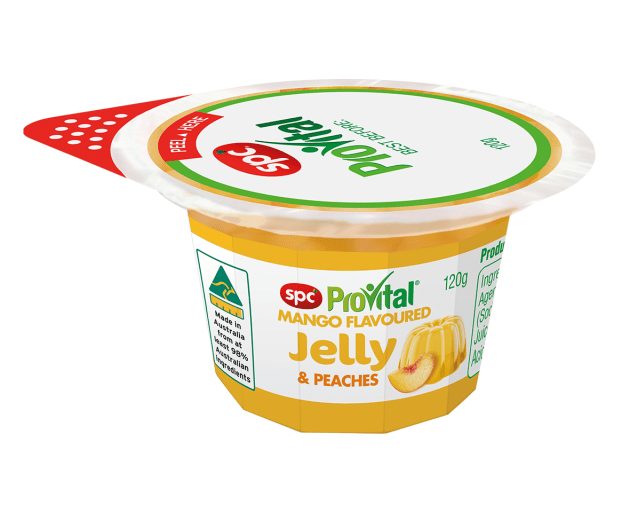 Silver Winner: Flavour Creations for its pre-thickened Ready-To-Drink (RTD) range packaged in the new Dysphagia Cup and Cup Holder which is designed to specifically increase rates of hydration and decrease rates of malnutrition for residents/patients with dysphagia. Along with the reusable holder and plastic over seal, the snap fitting portion control cup has a large overhanging tab that is textured. The clear and legible 'peel back' wording allows consumers to understand how to open the product.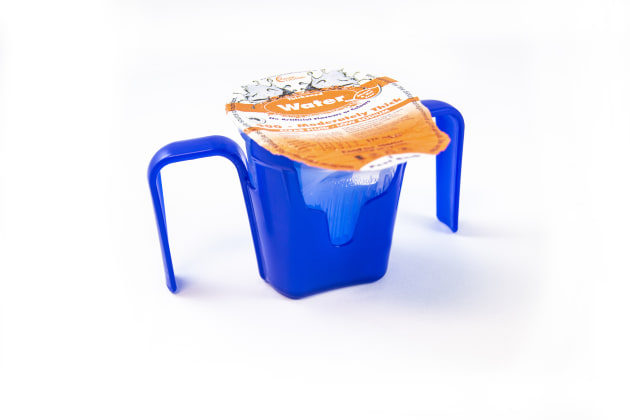 Special Commendation: Moana New Zealand & Sealed Air for Cryovac® Grip and Tear® (including 'small tab') was designed to foster ease-of-use for packaged meat, poultry, seafood products for processors, food service and retail markets. This accessible packaging design enables convenient product access using a packaging design that is simple and intuitive for consumers to use; irrespective of their age or functional abilities. Previously these difficult to open items required opening tools, which could easily cause injuries. The Grip and Tear feature means the packs can now be easily opened by a simple hand action. Sealed Air has undertaken significant design innovation in the development of the Grip and Tear feature to meet both the food handling and food protection requirements for the range of products proposed for the packaging format.